While yes, I have been rather busy with game reviews for Action Trip, I fully admit that I have been shirking some duties in the name of The Division. I haven't really played any story missions in awhile, but I am determined to clear out every region I have unlocked before moving on to the next zone. It's partly because doing so is fun, and also partly because I'm hooked on the phone recordings and evidence folders.
People who say that the story in The Division is shallow didn't go collectible hunting. The game uses these recordings to shed light on the people of New York, what they are personally battling during this outbreak, why they feel the way the do, and what they do to survive the shut-down of the largest city in the US. Most of these give me fucking chills. And some of the Echos, that show exactly what happened in certain situations, have brought on horror and tears.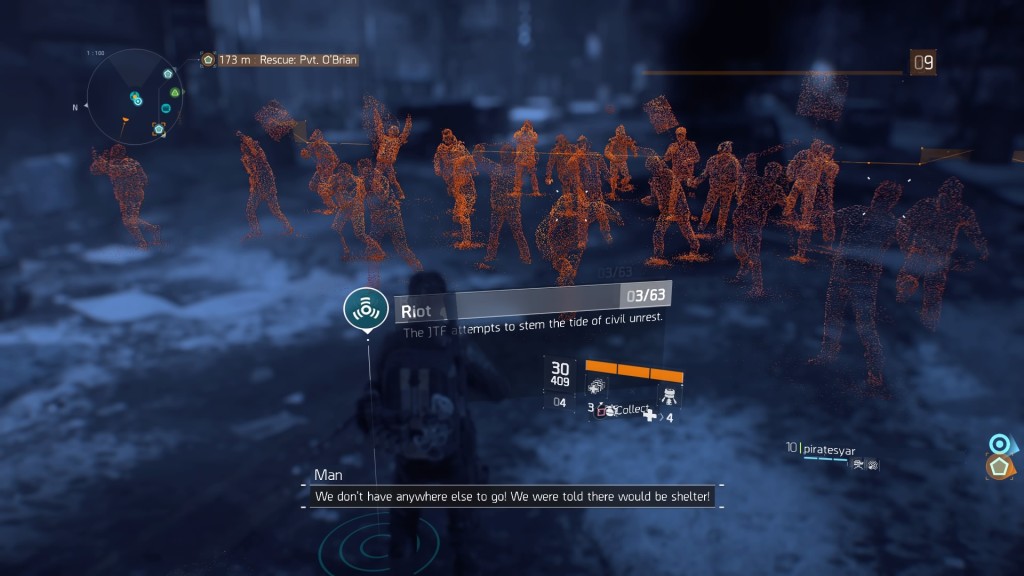 If you played BioShock, then you know most of the story of Rapture is found in the tape recordings, which is exactly how The Division runs. Collectible hunting could be the best part of this game, just for the story snippets alone.
That said, I did manage to FINALLY get out The Legend of Zelda: Twilight Princess over the weekend (and ignored my next game for review). I haven't played this game since it originally released, which I realize was so very, very green at gaming in general. I didn't remember much about the beginning of the game, but I remember it took me several hours to get through the exploration of the first village, before Ganon comes through the dark world. What was so hard for me back then, I didn't bat an eye at this time at all. I'm sure some of it has to do with the fact I'm not using motion controls, but it also has something to do with confidence as a gamer and a bit more experience with The Legend of Zelda games. I was really green with those games and 3D open-world style games to begin with at that point. I couldn't even hack Wind Waker a few years earlier, so now I'm feeling more confident that I'll be able to finish both of these games, something I always wanted to do with both.
This week is Spring Break for me, so I have a feeling I'll have to put The Division down (*sniffle*) for Twilight Princess and work review. It also means no SGR Coffee Break this week, and then again for next week since Chris will be traveling.
In the meantime, remember that no matter what you play, HAVE FUN WITH IT, whether you need or want to use a strategy guide or not. I personally won't take a step in a Zelda game without one, and I don't care how "pathetic" that makes me. It's how I have fun, and everyone should have fun with games.