All weekend long, I powered through a point-and-click adventure to review for work, Heaven's Hope. After I finished and logged it in my spreadsheet of games started and finished (yes, I do keep records), I realized that the last three games I've finished were all point-and-click adventures: Order of the Thorne: King's Challenge, Firewatch (yeah this counts), and now Heaven's Hope. It's really crazy to think that just a few years ago, this genre was pretty dead and gone. Thanks to Double Fine and Telltale and their successes, they have made quite the comeback.
As much as I love Telltale's games, if you play enough of them back-to-back, they start to feel the same-ish. Telltale has a fantastic formula that will keep players guessing, as well as laughing and/or crying, but there is only so much of that formula you can take before it all runs together and feels stale. Maybe stale isn't the right word, but you do want something new.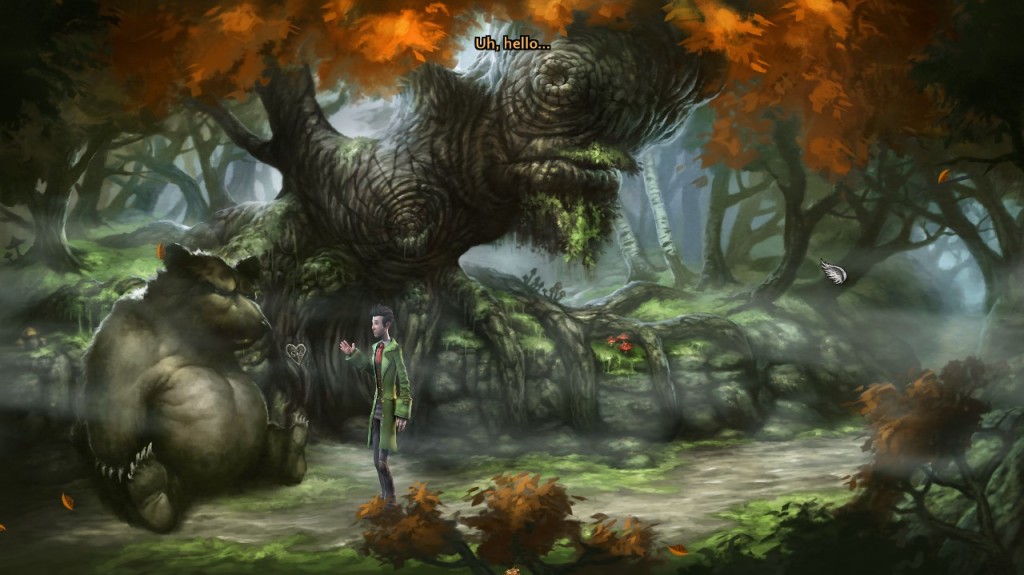 One thing I can say about all three of these games is that none of them were alike. They were each challenging in their own way, except for Firewatch. I'll just leave that one out of my thought process here. None of them were like Double Fine's zaniness either in solving puzzles. Even when I got absolutely stuck, discovering the solution made sense. Also, none of these had an insane amount of backtracking that consistently grew old with each step. Heaven's Hope helped alleviate this with a fast travel ability. Every point-and-click adventure should contain a fast travel ability. I might not have raged at Broken Age as much in the second act if there was a fast travel option.
I'm glad to see so many options coming to this genre. I loved it a lot when I was far younger, and I love them even more with the inability to get into an unwinnable situation. Not even Telltale has fail states, unless you don't react quickly enough and you get the main character killed. That's probably the worst problem with those games; no one enjoys quicktime events, Telltale. No one.
However, I am afraid of oversaturation of the genre as well. I think we're witnessing this with space sims, and I'd hate to see the point-and-click become overdone as well. At least with the point-and-click, there are a wide variety of stories and ideas one can play with the genre. Space sims are slightly more limiting.
I'm writing up my review of Heaven's Hope today, but I can say that I recommend it as much if not more than Order of the Thorne: King's Challenge.
Oh wait, look…The Division showed up for review. Well, it's been nice knowing all of you. Time to take that MMO plunge!