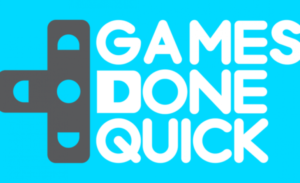 As I start to write this, I'm watching a streamer do an all bosses speedrun in Dark Souls 3. What amazes me is that the streamer was not privy to getting the game early. They stuck it out and bought the game at the official April 12 release. They beat the game day one and are now speedrunning the game on day two. It just blows me away that this streamer already has an understanding of the game mechanics and boss patterns to do a speedrun of a game that really has not even been out a week.
Not crazy enough for ya? Well, how about a new world record in Super Mario Bros. of 4.57.260. That is just a mere half a second faster than the old record of 4.57.427. Add in the fact that Darbian (the speedrunner) was wearing a heart rate monitor so you can see just how amped up he gets by the time he is at world eight and drops the bridge on King Koopa.
The speedrunning community just floors me all around. They work together to come up with new strategies in the name of saving just a few frames and ticking a few seconds off their times. They absolutely destroy games. They find glitches, abuse mechanics, and even import games so they use a specific version.
A few months ago, I spent the weekend watching Awesome Games Done Quick. This is a charity event where all kinds of games are played and beaten in ridiculous short amounts of time. If you missed AGDQ, don't worry as there is a second chance to catch something like this in the summer. That event is called Summer Games Done Quick.
Maybe it is just because I'm getting older. Maybe it is because I know I just can't operate at the speed at which speedrunners do. Whatever the reason, I know I will never be able to do a speedrun of anything other than beer drinking. What I do know is that watching people demolish games at breakneck speeds is addicting. I have mad respect for anyone that can speedrun any game. Thankfully, Twitch.TV fills my lust of watching just this type of thing!