I actually have been working my way through Hyrule Warriors Legends, believe it or not, and I continue to be amazed at how much tweaking Nintendo and Tecmo have done between the Wii U and 3DS releases. For starters, I love that they now have all of the chests available the first time you play the Legends mode and allow you to switch to the appropriate character to open the chest. Before, the chests would only appear with certain characters. The game always told you which characters had a chest for them, so you didn't have to guess, but now you don't have to replay them several times. You only do if you want those damn Gold Skulltullas, which are still a beating to retrieve.
The biggest change is the addition of Linkle, a female Link. She has her own set of side adventures that I don't know are optional or not, because I'm playing them anyway. She's always believed that she was supposed to be the Legendary Hero of Time, and she always kept a green tunic for the occasion. She's a fun fighter with her dual crossbows, and I like that she actually talks. Link always lets fairies or others speak for him, which was cute at first and annoying several Zelda games later.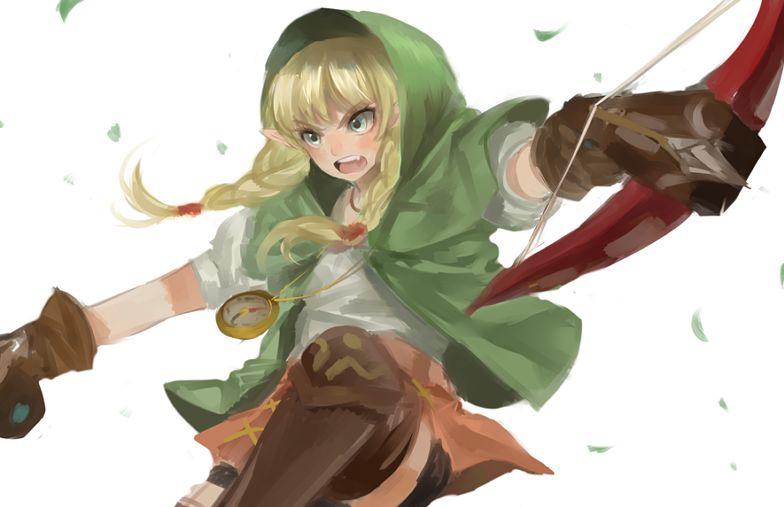 Aside from the fact that she's bound to run into some disappointment when she realizes she wasn't tapped with Triforce tattoos on her hands or the Triforce of Courage, (or maybe she doesn't run into Link and Zelda at all) her name bothers the absolute crap out of me. Nintendo, I get that you wanted to make it absolutely clear that she is the female Link. But there are hundreds of ways of making that clear and keeping "link" in her name without making it rhyme with"tinkle."
Linkalla. Linkalie. Linklie. Linkan. Linkanna. Linkara.
Any of those are thousands of times better than Linkle. I feel weird even typing that.
That said, I'd still buy a Linkle amiibo, because I need all the Links.