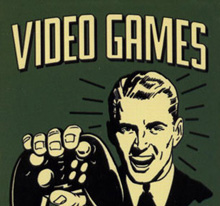 "Mom, when was the last time you played a game for fun?"
My eldest asked me this just last week as I was playing Hue for a PlayStation Lifestyle review. I was getting overly frustrated with the game, because it's a platformer and I suck at them. After the thousandth time I yelled "UGH!" after dying, the eldest asked, "Do you like what you're playing?"
I said it was okay, but not my bag. He then asked why I was playing it. I explained it was for a review for work. He cocked his head to the side and then asked the question above. So innocently. And dammit if he wasn't right. I've wanted to play Uncharted 4 for the longest time now and yet never found the time because of a review. Not to mention The Division, which I still want to finish. Not to mention Star Ocean, or Deus Ex Mankind Divided or LEGO Star Wars: The Force Awakens.
Are these all games I'm supposed to review for strategy guides? Absolutely! But you see, I very rarely review a strategy guide for a game that I don't want to play. It's one of the perks of starting this site seven years ago. (Whoa, has it been seven? Crazy!)
Well, my son is right, and I'm done. Of course I'll still review games, because I like to be paid, but I'm definitely backing off. Things are different now. I'm not running a somewhat major website where so much depends on me. I'm with two awesome teams, and it's okay if I don't review every massive AAA game under the sun. It's okay to play a game for me, and it's time I do so. I've been lucky that the games lately I've been reviewing are pretty good, even Hue with its controller-throwing urges. But Uncharted 4 and several others await.
May all of you play games for fun!