I've never played a Star Ocean game before Integrity and Faithlessness. Statistics would say that I would love it. It's a Square Enix JRPG, it's huge, and the characters are reportedly lovable. Maybe it was because it was half sci-fi I didn't get interested? Whatever the reason, I wasn't 100% sold on it until I played it at PAX East. I had a 2 hour appointment for Star Ocean and I Am Setsuna, and I spent most of the 2 hours on Star Ocean. I didn't realize that 2 hours had nearly flown by until the PR rep tapped me on the shoulder and asked if I still wanted to see I Am Setsuna. That's the sign of a good RPG, Japanese or not.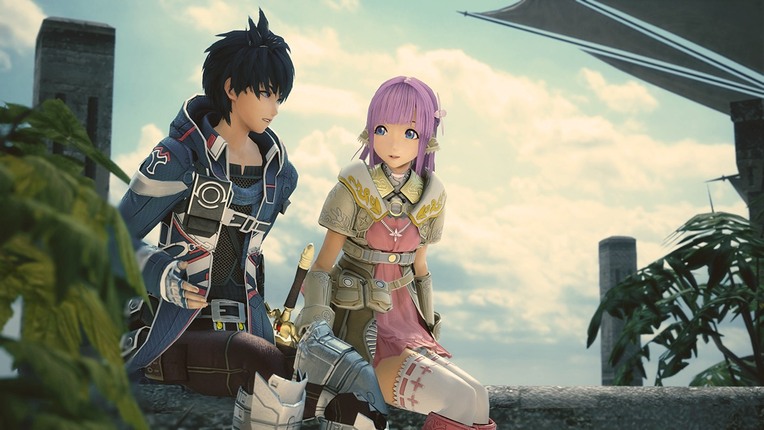 Now that I've been playing it this past week, I am in love. I know it didn't score well, and perhaps the end game will fall apart like FF Type-0, but for now, I'm having a blast. I'm also struggling with not stopping every two minutes to harvest or excavate. That's going to take most of my time, I think. Big shocker, right?
I've also made huge progress in Pokemon Yellow. I'm at the last gym, I believe, on Cinnabar Island. I finally relented an looked up a map online for the Cinnabar Island mansion, because I've had it with maze puzzles. I know there's plenty of other end game stuff to do, like hunt legendaries, but I'm not that interested. I just want to be done with the game. I have my team and they're all near level 50. I can handle anything someone throws at me thanks to my diverse team. The only type I don't have on my team is a psychic type, but I don't want to remove anyone else to make room for my Drowzee. Really hoped I could have found an Abra. Those guys are so adorable.
Yes, my team is mostly made of adorable Pokemon. Or they were adorable and now they've evolved so much they're no longer adorable, but they're too powerful for me to cut them. But I am still catching Pokemon because, well, you know; gotta catch 'em all (or mostly all).
While I'll still play more Star Ocean, I'll try to ignore how crazy October will be. Skyrim. Dragon Quest Builders. Mafia III. World of Final Fantasy. Thank goodness I have a dependable team! In fact, one has taken over Uncharted 4 for me, and we should have that review very soon!