I received both strategy guides to Gears of War 4 and Dragon Quest Builders, and I'm pumped about both. I'm going to take a vote for the Wednesday stream for which game I will play with the strategy guide. I really hope I don't have to start over my whole DQB game, but if I have to, I will.
But before I could get too much into either one of them, this review copy showed up and well, everything has been tossed out the window. I'm the worst person, confirmed.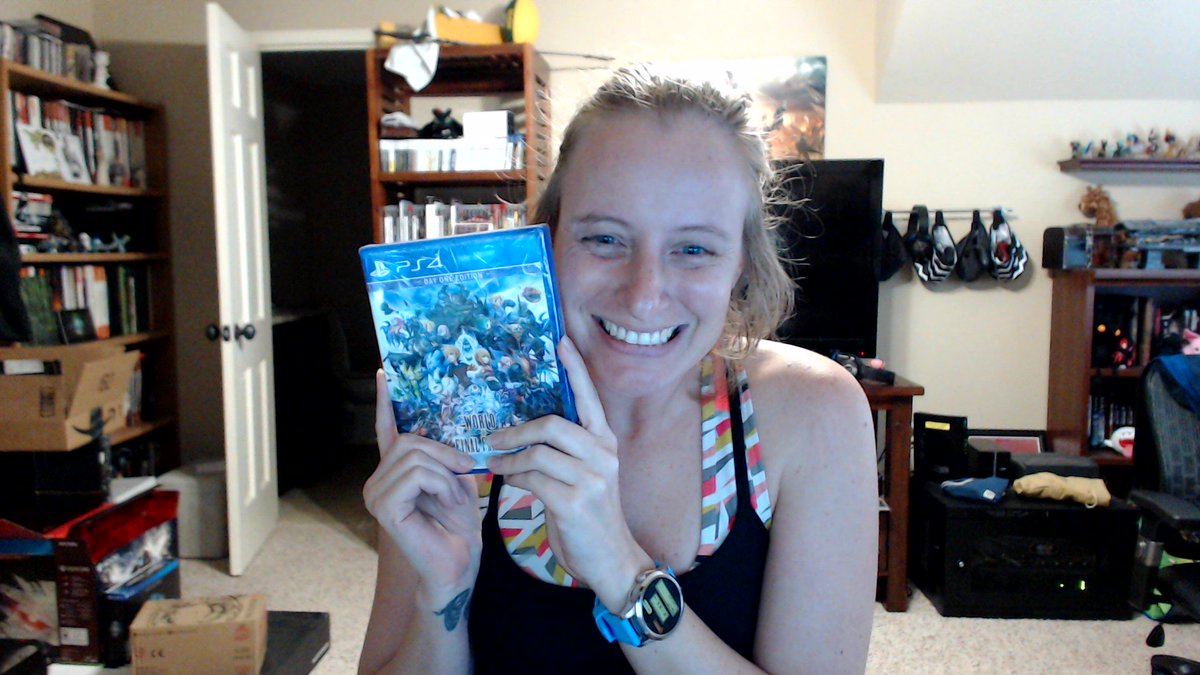 It's amazing to get a review copy of a game so early. And it's been amazing so far. That's all I can say, that and it's full of puns and it's a cute overload. So essentially, it's my Game of the Year.
Since my 3DS is so easy to play with the kids around, or during karate lessons, I got through some more Phoenix Wright Ace Attorney. The drawings are killing me, but this style of puzzle solving I just love. I just have to ignore the fact that it violates all types of courtroom procedure, just like every court TV drama does. Courtroom trials are actually very, very, very boring. There's a reason why the OJ Simpson trial, which kept everyone captivated for eight months, was reduced to 8 episodes in the fantastic drama American Crime Story: OJ Simpson Trial. There were some exciting pieces to that courtroom, but not enough to last for longer than 8 episodes.
That said, it's time to get back to these lovely reviews I love so much, between the strategy guide reviews and reviews for work. What a horrid problem to have, right?