I tried to play Pokemon Pearl. I really did. But I really wanted the next chapter of the Phoenix Wright universe. So yeah, I couldn't resist when Apollo Justice: Ace Attorney popped up in a bargain bin. I'm already about halfway through the game (episode-wise), and I'm so unbelievably hooked for one reason: I'm dying to know what happened to Phoenix Wright.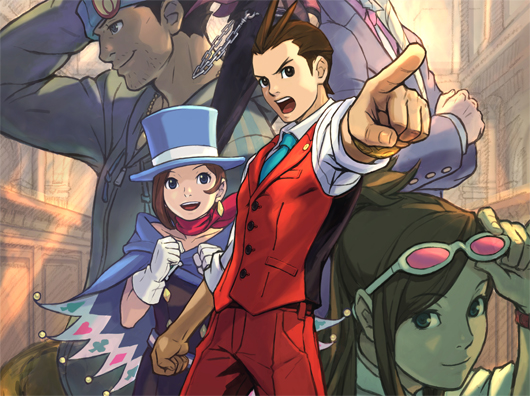 This game takes place 7 years after Phoenix Wright: Trials and Tribulations. I have no idea why, but Phoenix Wright has fallen from grace. He's turned in his badge, and he's a professional poker player masked as a pianist. There's no Miles Edgeworth or Maya Fey. I'm actually missing Maya at this point, because surely she could shake some sense into Nick. Also, whatever happened with Iris? It was strongly suggested they would definitely get together after her prison sentence. Is it wrong that I just really want him to have a happy ending? I hate that he's broke, obviously miserable, and has taken on a protege of sorts who is disgusted by him. Although, to go from the mighty Phoenix Wright to practically a bum wouldn't exalt the eyes of many.
I happen to already own the fifth entry, Phoenix Wright: Ace Attorney – Dual Destinies, so Pokemon Pearl will be delayed a bit longer. I honestly can't believe I haven't gotten sick of these games yet, but somehow, I haven't.
I have a problem. I admit it. It's also a great way to avoid admitting that I have several really lengthy games to play and finish. Let's…not think about that. Ignorance is bliss, yes? Especially during the holidays.