Last week I made an absolute point of finishing the Phoenix Wright: Ace Attorney Trilogy before moving on to my assigned review for work. I couldn't stop thinking about the game to the point it was hindering all desire to work. And so I stayed up way too late a few nights to get the last two turnabout episodes from Trials and Tribulations under wraps. I honestly was not expecting this third game to go the way it did or end the way it did. It astounded me how well it tied in everything together, from not just this game, but the two before it.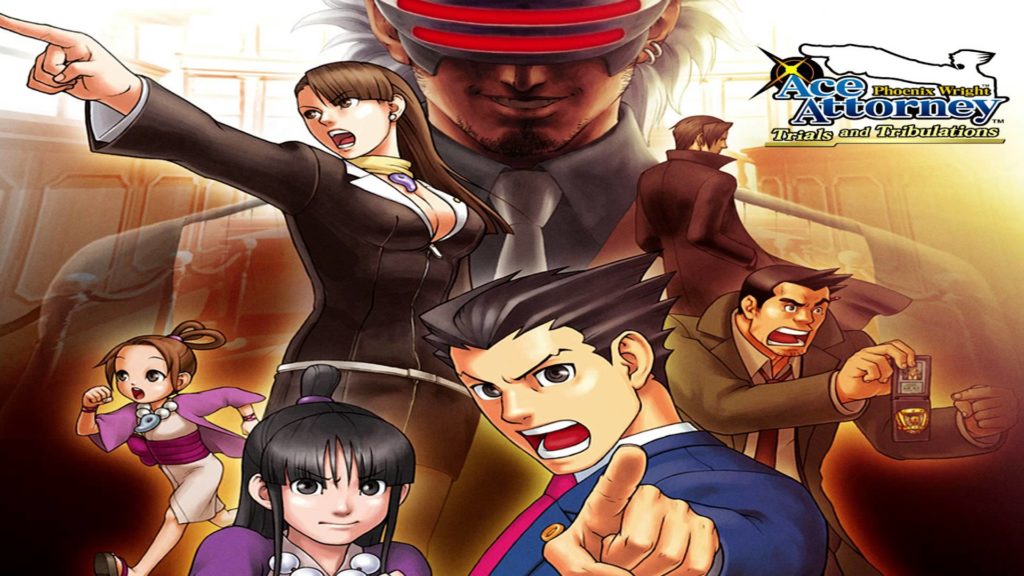 And yes, I did wipe away a few tears as the credits rolled. Only a few of the tears were because it was over. The rest was because it was just so gosh darn sweet. I really hope a certain character near and dear to Phoenix Wright pops up in other games. Both her appearance and the truth behind her was unbelievably unexpected. I officially love these games, and I love nearly all the characters.
I'm sorry, Maya Fey, but you are so incredibly annoying. My heart went out to you when your sister died, but you've been awful ever since. Not to mention, just how many times are you going to be framed for murder? You came in the series under a wrongful arrest for the murder of your sister, and in the most recent game, Spirit of Justice, you were wrongfully arrested for murder then too. Maybe you need to stop hanging around Phoenix Wright? Or go into isolation? Everyone who comes in contact with you seems to want to frame you for murder. As annoying as you are, I kind of get it. I bet you and Cortana would be absolute besties.
So, now that that is all over and I don't as of yet own the fourth game, Apollo Justice, what game am I going to obsess over now? It feels weird not taking my 3DS with me everywhere. It's been suggested I get back into a Pokemon title. I do have Pokemon Pearl, so that is a possibility. However, I just don't feel the pull. I'm not ready to put down Wright's trials just yet, even when the puzzle solutions don't make a lick of sense. I'm amazed that a game series I have avoided for so long has completely wormed its way into my heart.
Then again, the same thing happened with Halo. Maybe I should give Destiny a shot…