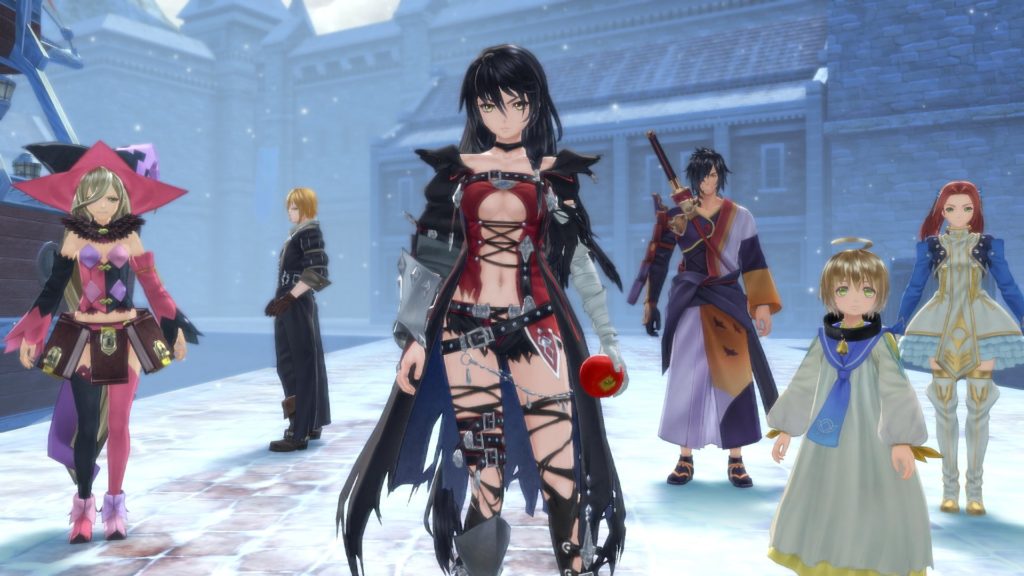 I'm reviewing Tales of Berseria for PlayStation Lifestyle, and it's really my first Tales game. I had that brief stint with Tales of Symphonia Dawn of the New World, which was horrible all around. Horrible story. Horrible controls. Practically hated it from the get-go. Tales of Berseria, on the other hand, has been pretty great from the beginning. It has a deep plot, asks dark questions, and has satisfying action combat. I'm not a fan of the anime-style cut scenes, but that's just my personal preference. I've never really liked playing games that look like anime, even though I enjoy anime. I know it doesn't make sense, but it is what it is. Never claimed to make much sense half the time.
I am extremely disappointed that there will not be a strategy guide for this game. We've reviewed a good number of Tales guides in the past, and it's disheartening that Tales of Berseria won't receive the same love. It makes me question the state of printed strategy guides, to be honest. I feel like not as many are getting produced, which I know is a reflection upon the stores willing to carry the books. If they don't feel like a book will sell, then the guide companies won't print them. It's that simple. It doesn't mean I'm not sad about it, though.
I unfortunately haven't been able to play much else these days. Well, that's not totally true. Last week was Awesome Games Done Quick 2017, and as Chris said in his Corner, it pretty much soaked up all of my attention. Now that it's over, I'm have withdrawals. I think this means I need to start following speed running in general. I had no idea there were so many tournaments out there for it. I'll never be a speed runner myself, but I love watching everyone else find all of these tricks to get through a game. I'm not nearly as impressed with speed runs via glitches, however, such as the speed runs for Elder Scrolls III: Morrowind or Oblivion. Finding a glitch where you can drop below the world and zoom to the end is not that exciting. I think that's why I enjoy the older game speed runs so much more, like the NES, SNES, Sega, and early PlayStation games.
Just a few more months until Summer Games Done Quick. Here's hoping I'll find some speed running in the meantime to keep me occupied.