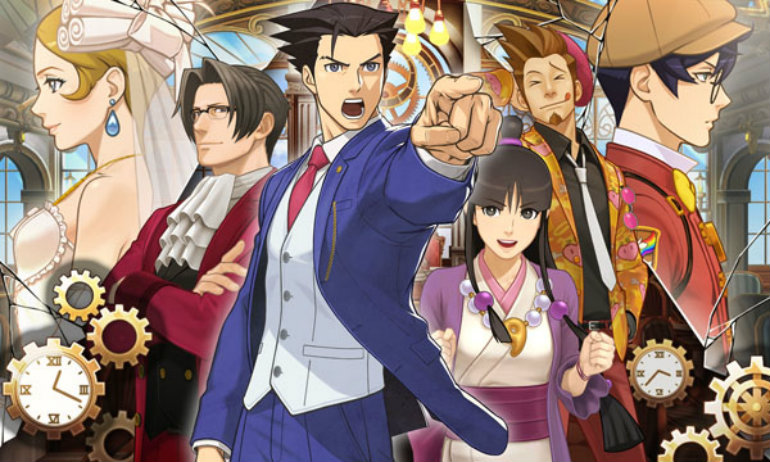 What, did you really expect me to stop with the Phoenix Wright? As if. I decided to replay Spirit of Justice and see how different it is to me now that I've played the first five. There are a lot of references I now get, that's for sure, but that wasn't enough for me to actually finish it a second time. I got through four episodes, which ended with Athena Cykes' trial with Simon Blackquill. Playing Dual Destinies has now made that episode alone mean ten times more than it did before. Although now knowing Apollo's background on his mother's side, all I see are plot holes with Spirit of Justice in regards to Apollo's family. The fifth episode of SoJ is by far the longest episode in PW history, and even with knowing all the answers, I didn't want to go through that again.
Instead, I turned to the DLC episode, Time Traveler Turnabout. It took about three or four hours to complete, and I absolutely loved it. It's the best episode in all of Spirit of Justice. It's partly because there are a lot of throwbacks to previous games, such as the inclusion of Larry Butz. It was also lovely to see Wright and Edgeworth square off in the courtroom, especially since this time, unlike Dual Destinies, they didn't have anything personally invested in the case. Wright has changed so much from the Phoenix Wright Trilogy, thanks a good dose of confidence. He and Edgeworth have never had a battle of words like they have in this DLC, and it was hilarious. All that was missing was Detective Gumshoe. Maya mentioned him, but that's all we got. Could have used a bit of channeling Mia as well to complete the nostalgia.
What I really enjoyed with Time Traveler Turnabout was the romantic story. The levels of romance are what made Trials and Tribulations my favorite Phoenix Wright title. Of course, then I couldn't help but think of Iris, Wright's old girlfriend, who I guess is still in prison for aiding and abetting a murder among other charges. It's been 9 years since her arrest; wouldn't she be out with good behavior by now? I suppose it's just wishful thinking on my part that she'll ever come back and return to Phoenix's life. Oh but how I want her to. And I really want her to make a new sweatshirt for him.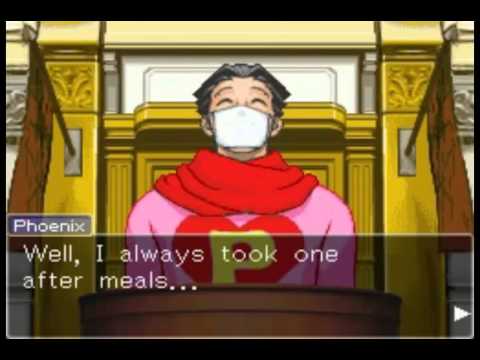 And with that, this should be my last Phoenix Wright post unless I get the DLC for Dual Destinies as well. But my son has reminded me that I have so many unfinished games to get to, not to mention Pokemon Moon.