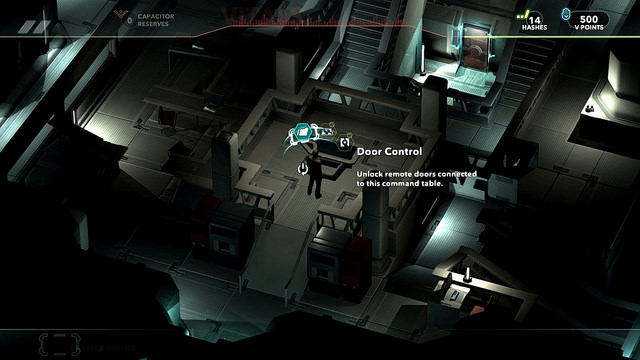 Last week I had the "pleasure" of playing literally one of the worst games I have ever played. This wasn't the worst because I sucked at it (which was a bit true), it's the worst because it is. Bad controls, half-baked ideas, poor voice acting, meh story…it had all the makings of something awful.
I played this for a review for PlayStation Lifestyle. When I was first presented to Divide, it was simply called a sci-fi adventure. Well, I like sci-fi. I liked adventure games. What could go wrong? The answer was everything. I had no idea that sci-fi adventure was a code name for terrible controls for a top-down shooter wannabe. Because that's exactly what this game was. For starters, if you're going to have a top-down shooter, it needs to be a dual-stick shooter. This game, instead, requires three buttons to shoot your weapon. First you aim with the right stick. Then you press and hold down L2 to ready the weapon. Then you press R2 to fire. You know how much fun it is to try to hold your aim steady when you can spin 360 degrees and hold down three buttons at once? It's not fun. Not fun in the slightest.
Even worse, the weapon could only fire once in the beginning before it needed to recharge. The enemies don't have that problem. They can shoot as much as they want, and they surprisingly have no problems aiming at you.
This is only the tip of the iceberg as to all the problems with this game. You'll have to read the review to get the full monty. I was ten minutes in when I called uncle to my Reviews Director. But no, the show must go on, no matter how terrible it is. It was so terrible. I have so many regrets, namely agreeing to review it in the first place. I have never scored a game so low as I have Divide. I really do hate coming down on developers for a project that they have put in their blood, sweat, and tears. In this case, the game was so bad, I had to. I really don't know what they envisioned when they planned this game, but they executed it poorly.
I have no reviews planned until the end of the month, so you know what that means. IT'S BACKLOG TIME, BABY!