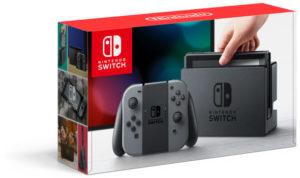 Sometimes, Twitch.TV is a terrible thing to be addicted to. Thanks to various streamers enjoying the bejeezus out of the new Zelda game, I am seriously starting to want a Nintendo Switch. Even worse, I know I can get the game on the Wii U, but new console hotness is addicting.
What also doesn't help is that I'm starting to see more friends snagging a Switch and then boasting how much they are enjoying it. That whole taking it with you and being able to play your games wherever you want is just so friggin' appealing. Heck, even Penny Arcade totally made me want one with their recent comic of them playing the Switch while on a plane.
Yeah, I know. I already have a Vita and a 3DS. I don't really NEED a Switch to get my portable gaming on. But….but…ZELDA! Okay, maybe a $400 Zelda box isn't the smartest investment under my current financial situation. Yet I really don't care.
I do believe I will be able to hold out a bit longer. Like, maybe kinda sorta, until Nintendo gets their act in gear and puts some virtual consoles in place. I am also curious what this paid online service is going to bring with it. Hopefully with a bit more time, the Switch will become a much more robust gaming device.
Some days it is hard to be a gamer. The Nintendo Switch intrigues me. From the friends I've talked to, they love it, but it does have some caveats to consider. I'm starting to crack. MUST GET THE PRECIOUS!