Wooo woooo!
Since I'm not reviewing any games (woohoo!), I planned on starting Breath of the Wild for that guide review after I finished up Ys Chronicles II. I was almost done with that, so I knew it wouldn't be long. In fact, I finished it Friday night and got pumped to finally try out Breath of the Wild the following day. On Saturday morning, I received a reminder that my Mass Effect Andromeda collector's edition strategy guide would be here on Tuesday. Yeah…there's no way I can do both of these. I called Chris for help, and he's on it for Breath of the Wild. He's been playing a lot of the game already, so he's the best man for the job.
Now that I have time to wait for Andromeda, I figured why not start the next Ys game I have in my catalog? I never did finish Ys: Oath in Felghana, which is a remake of the third Ys game. Of course, I'm going to play it on Easy because I don't have time to challenge myself in games anymore. Also, this game is a bit old, not to mention incredibly punishing. Go on ahead and say current games have made us all sissies and then ask if I care. Because I don't. That's the glory of various difficulties! It's also kind of why I got into strategy guides; I don't like being punished.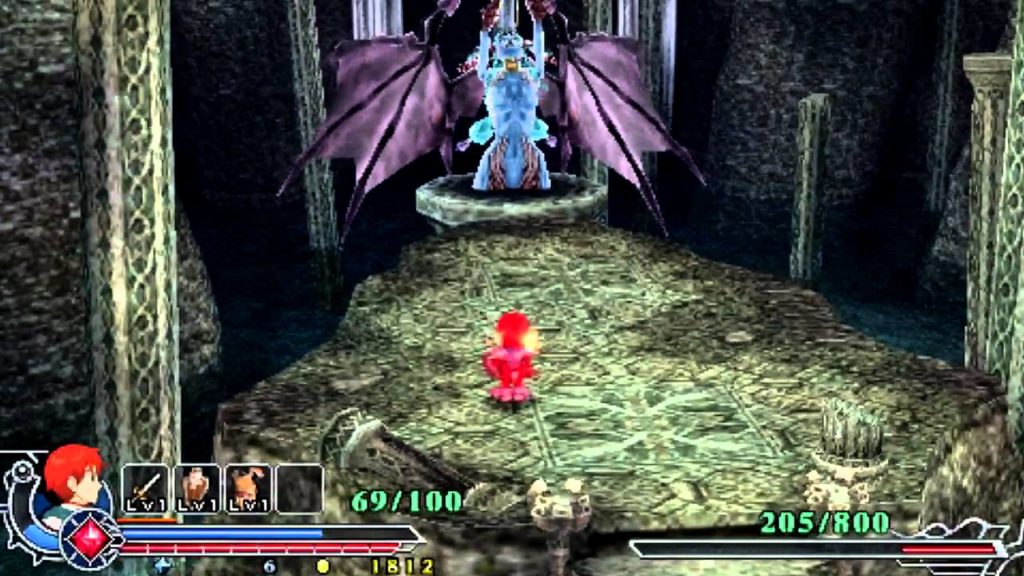 Even on Easy, Oath in Felghana is a bit difficult in that you're punished if you don't have the right armor. Usually buying new armor, finding new armor, or tempering the armor makes all the difference in the world, particularly with boss fights. That first boss handed me my ass in two minutes, but then I tempered all of my equipment and she went down in less than two minutes. I had the same results with other bosses. I think I'm about halfway through the game, so I won't finish it before the Andromeda guide gets here. However, Andromeda guide will get top priority once it shows up. I'm ready to roll a new character in Andromeda and play the way I want to and do all the side quests I want to.
Until then, I'll remain overly frustrated at the ridiculous platforming in Ys: Oath in Felghana. I have a feeling this was rather simple to do on PC, but the controls are awkward on the Vita/PSP.