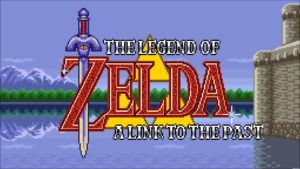 Keri recently let me know of a new speedrun racing event that is currently going on. For those that might not know how this works, two (or more) gamers speedrun a game at the same time. The person who finishes first is the winner. There are brackets to proceed through. There is a ton of knowledge dropped. It is often intense and highly enjoyable.
One of the games currently being used in the race is The Legend of Zelda: A Link to the Past. Yet, this one has a caveat to it. This is a game that is run through a randomizer. This means they use a ROM, run it through a special program that randomizes where all the items in the game show up. You might find the master sword in the very first chest you open. You might also get trolled something fierce and only find rupees for a substantial amount of time. It makes for some interesting runs.
So, of course I had to download the randomizer tool. I have now played two different games and that has yielded two very different experiences. In fact, this might be one of my new favorite ways to play an old childhood favorite. One of my runs was littered with rupees and keys, which meant key items were all acquired later in my play through. The second time I had a nice balance of key items to bland items. It was stupid fun and I look forward to a few more jaunts through a completely randomized Hyrule.
I know there is a tool to do this exact thing for Super Metroid. I might have to check that one out as well as that is another game I cherish from my younger years. I think the complexity of that one would be even more fun.
While I won't be speedrunning this setup anytime soon, I will enjoy it casually. I just don't have the ambition to learn route planning, or study the game deep enough to be able to compete. Yet, this is a great distraction at the moment. We all need a good distraction at times!