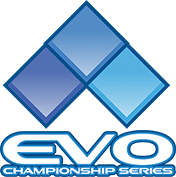 Well, EVO is finally upon us. This is essentially the Super Bowl of the fighting game community (FGC). Players of all walks of fighting game backgrounds descend upon Las Vegas to put their skills to the test. There will be upsets. I can guarantee you that there will be pop-offs and tea-bagging galore. Winners will be crowned, money will be won, and bragging rights bestowed upon the best players.
What makes this EVO so special is that there are three pro tours happening. Injustice 2, Tekken 7, and Street Fighter V are all at EVO with premier tour events. While Street Fighter V is still king when it comes to registrants, it's nice to see Injustice 2 and Tekken 7 getting some love. I do still hope that one day the Street Fighter games will be dethroned as king.
If you get only one day to watch, then Sunday is certainly the day to do so. This is when several games come to an end with their Top 8 runs. While I'd have enjoyed the Injustice 2 finals happening here, they take place on Saturday night. I wonder if Sonic Fox will dominate as he usually does. Then again, the hype level just gets that much more if he comes in second or third.
While I'm busy working on my house, and working on photography classes for the new studio space, I'll be glued to Twitch.TV as much as I can. Yet, I'll be sad once Sunday draws to an end. It's a long wait until Capcom Cup later this year, and an even longer wait until AGDQ rolls around in January. Keri and I might need to form a support group for those of us about to go through streaming hype withdraws.