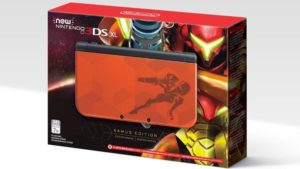 I'm not going to be around much for the next month or so. It's not because I'm bored or need to step away from blabbering on about this or that every week. Nope. It's because my calendar seems to have gotten out of control before I could stop the wildfire of tasks, trips, and visits. In fact, if it had not been for my mother-in-law taking their dog out at 5AM, I wouldn't be up to write this before I had to get outside to finish some sidewalk work.
Between now and November I have my in-laws here for another week. Then I have a 4×4 event to take photos of. Right after that I head to Colorado to chase fall colors in the Rockies. I get home and almost immediately take off again to go see my brother in Michigan for a hunting trip. Then it's off to Wisconsin to teach a photography class. I think after all that, I get a weekend home. How did I let this madness all happen?
On the bright side, all this travel means I'll get some lovely time with my 3DS. In fact, I'm really looking forward to some of this travel as it means I'll get some time to play the new Metroid: Samus Returns game that is now out for the 3DS. Also, I'd be so full of crap if I didn't admit I REALLY want the Metroid-themed New Nintendo 3DS. Damn it Nintendo, why did you have to make that when I didn't have the coin for it?
Anyway, I'm gonna wrap this up so I can finish my coffee, throw on some work clothes, and brace for another day of mosquito bites, sweat, and manual labor. But first, coffee. Lots of friggin coffee!