Friday night, we took the kids to see The LEGO Ninjago Movie. I knew it wouldn't be as good as the previous movie or even the TV show (it's pretty darn good, actually), but we enjoyed it all the same. This wasn't set strictly off of the TV series' lore; it was more of a reimagining of Ninjago's defenders. This Green Ninja Lloyd was taken out of The LEGO Movie, where he was a Master Builder. As long as you went into the movie not expecting it to follow the show, it was enjoyable. Besides, how can you not love Jackie Chan voicing Sensei Wu?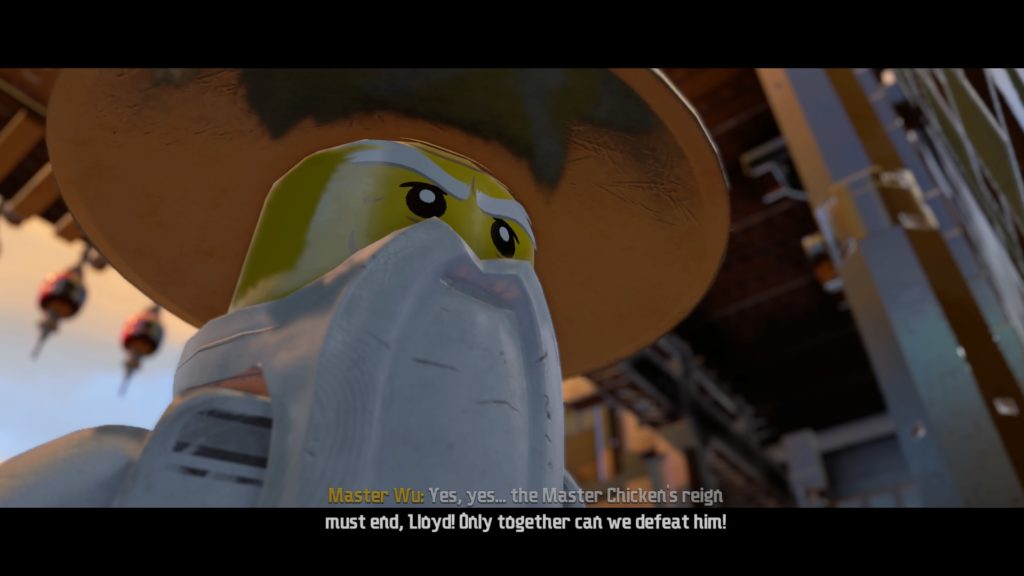 A review copy of the video game of the same name also arrived that day, and I opened it right after we returned from the movie. I am so glad I waited, because if I played this first, I may have put off going to the movie. I can't get into too much now since my review still isn't up, but just know that the voice actors in the game ARE NOT the same from the movie. The voice acting in the movie was done well. This was terrible.
I wasn't a huge fan of The LEGO Movie Video Game, but that might be slightly better. Movie tie-ins rarely work, especially when they're rushed to release upon movie release date. LEGO Jurassic World was fantastic until you reached the fourth film. It was there that the game-breaking glitches surfaced, the camera worsened, and the game crashed quite a bit. The LEGO Ninjago Movie Video Game suffers the same fate.
Am I still going to try to Platinum it? YOU BETCHA. It's so rare I can snag a Platinum trophy in a game at all, so you best believe I'll do it in the games I know I can.