The "real" Extra Life weekend is set for November 4-5, but Team SGR is doing it this weekend. We couldn't get together for the actual date, and this was the only weekend before Thanksgiving where we weren't totally booked. That real life thing, y'all. It's often a pain in the ass.
Last night we totally destroyed Chris's office area in the name of setting up three additional gaming stations. I have my PS4 and Switch, Ross has his PS4 and massive desktop PC, Chris has his entire collection, and Blake brought the following:
his massive desktop PC (complete with 4K monitor);
PS4;
Retron 5;
Switch;
and the SNES Classic.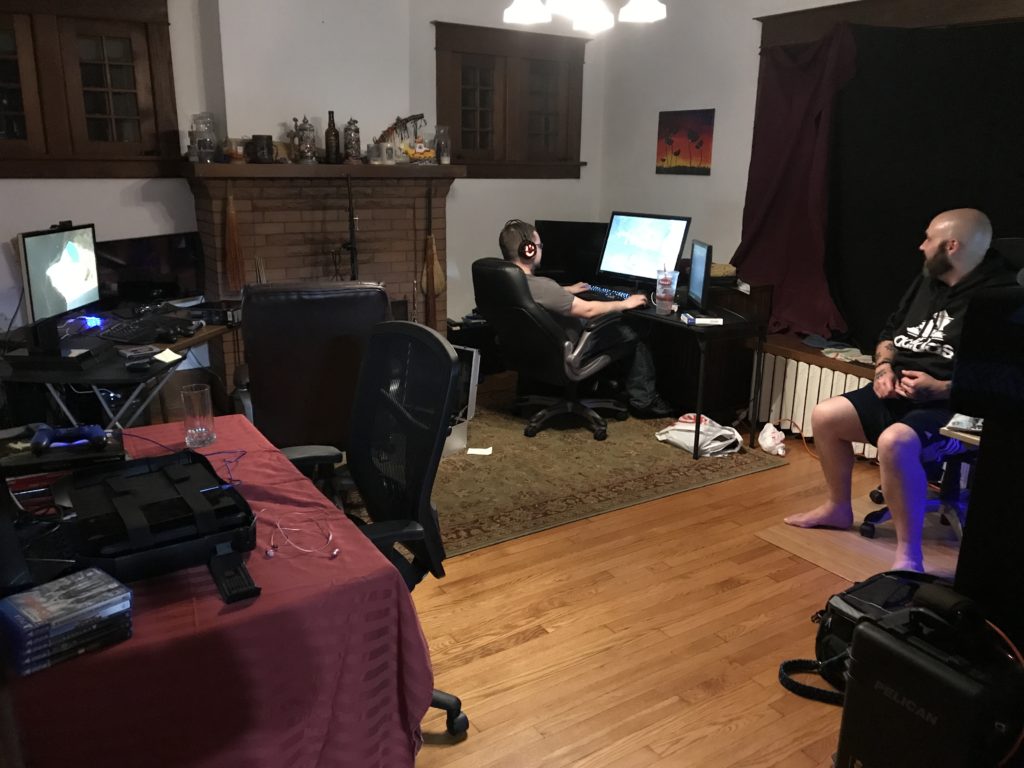 I suppose that's the difference between driving somewhere for an event and flying. TSA tried to make me check my GAEMS case containing my PS4. They were baffled when I said absolutely not.
We're all going to be streaming throughout the day, and no, I'm not hosting all of the streams on the SGR Twitch channel. I don't have the know-how to do it at all, much less do it right so it doesn't look like a foursquare of streams. So for your convenience, here are everyone's streams:
Blake
Watch live video from grundytheman on www.twitch.tv
Chris
Watch live video from StarvenMarven on www.twitch.tv
Keri
Watch live video from crunchychocobo on www.twitch.tv
Ross
Watch live video from GreedyRaven on www.twitch.tv
As you can see from our sidebar to the right, we've blown our goal out of the water. However, Blake still hasn't met his personal goal, and Ross upped his goal to $1k. If you're still considering donating, please donate to one of them.