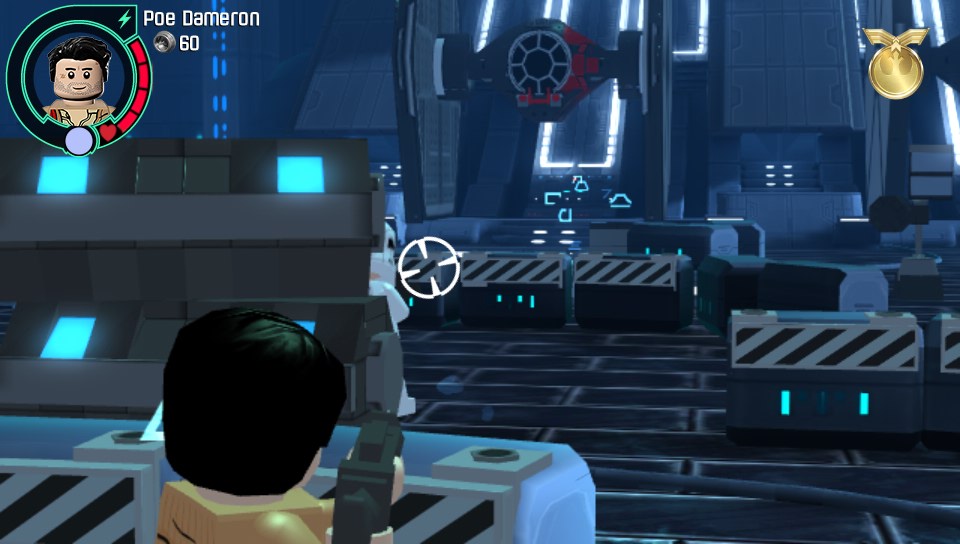 After my huge disappointment with LEGO Ninjago Movie Video Game, I've turned to another LEGO game to satiate my Platinum trophy woes. Well, that and I want a fun LEGO game to play. LEGO Ninjago had many grand ideas, but it was so rushed, it wasn't much fun to play.
I'm currently working toward a Platinum trophy in the Vita version of LEGO Star Wars: The Force Awakens. That one is at least fun, although the challenges for Gold Bricks and some of the collectibles are a pain in the ass. I thought that the Red Brick to point out collectibles would help, but it's made everything more confusing instead. I finally pulled out my strategy guide, wondering if it even included the handheld versions of the game. Thankfully, it does, and it has cleared up so much confusion with obtaining minikits in both the levels and the hub worlds.
It hasn't been very useful for the challenges, which is a shame, I must say. Although I must say it's not entirely the guide's fault; the challenges are a muddled beating. I just wish that for challenges like surviving a cover mission without getting hit, the guide would have suggested activating the Stormtrooper Red Brick, which prevents all gunfire from hitting a character thanks to bad aim.
Need to get this out of the way now, since October 27th has way too many games and guides releasing. I need to start putting my pennies aside now. I should have been putting them aside awhile ago.