In the US, our Thanksgiving holiday is a four-day weekend for most people. If you're a kid in school, you get the whole week off (which is total BS). It's PRIME gaming time, right? No deadlines. No clients are in to ask for last minute projects. All we have is time, football, and lots of food. Thanksgiving could arguably be the best holiday in this country.
It was going to be even better because the in-laws were going to take the kids for the whole holiday righter after Thanksgiving dinner. Basically, we'd go there for dinner and leave without the kids. I saw so much Wolfenstein II in my future.
But that all came crashing down Wednesday morning. Unfortunately, my in-laws were struck with a form of the plague. Thanksgiving could not be at their house as planned, and thus, neither could the kids. I ended up hosting the dinner, which wasn't too big of a deal since my sister-in-law and I had planned to bring most of the food anyway. However, it meant I had to clean, which with two boys in the house, is ridiculously harder than it should be. All in all, it was a lovely day, even though our dishwasher decided to die the night before.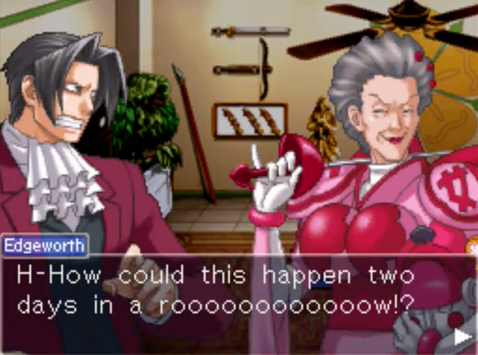 So there was no Wolfenstein last week aside from what I played before the holiday. Within just the first hour of the game I realized my kids could not witness any part of it. Adapt or die, right? I adapted with my 3DS instead. I never did finish Ace Attorney Investigations: Miles Edgeworth, and this seemed like the perfect opportunity to take care of that one. And take care of it I did. It didn't take me long to whip through the last four cases of the game, simply because I was hooked on it. I wish Capcom would make more Ace Attorney Investigations games. Or, you know, bring the sequel over to the states. It's really fun solving mysteries before they ever hit the courtroom, mainly because cross-examining witnesses is a pain in the ass at times.
After I finished that on Saturday morning, I had this huge hole of "now what?" left inside. I still don't have the next Pokemon title (in proper gaming order, I should add), and I guess I could force myself to play through Ocarina of Time 3D. Last time I played I encountered a horrible glitch that left a boss unbeatable. Yeah, I'm a little gun-shy about going through all of that again. But then I remembered I had bought Xenoblade Chronicles 3D. It's the only new 3DS title I have, and even though I really don't have time to grind through a JRPG at the moment, I figured why not.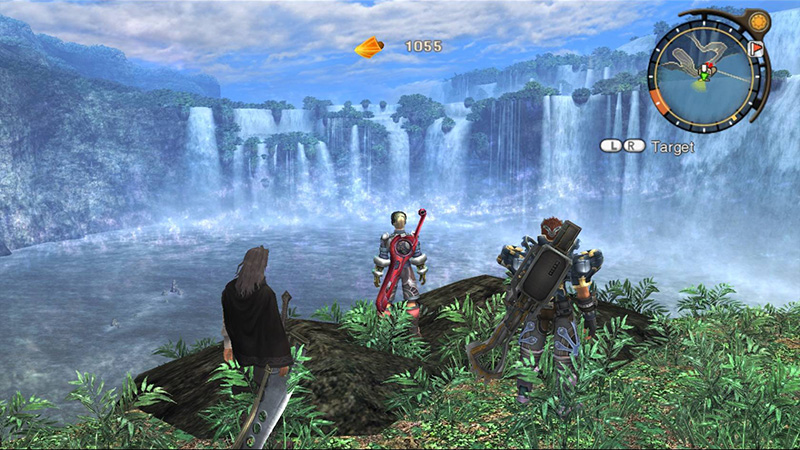 I have no idea how to feel about this game. Visually, it's hard to look at. I never played it on the Wii, so I don't know if the graphics were downgraded a bit for the 3DS, especially for the 3D option. Or perhaps, this really is a case of "old game is old." Older DS games (not 3DS) games often suffer from this problem. It's partly why I've come to appreciate unique art styles instead of photorealistic 3D. The former age so much better than the latter.
But visuals aside, the game is simply a strange one. The combat is unique to say the least, although I'm not sure if that's a good thing or a bad thing. The story is a bit overdone for my taste. I'm a little tired of man vs. the machine stories. I know we all love The Terminator, but seriously, it's been played out enough. I'm hoping for a bit of improvement in the story as I'm now at the point of leaving home to travel onward. If not, I don't know. I'm beginning to think I'm tired of the JRPG formula overall.