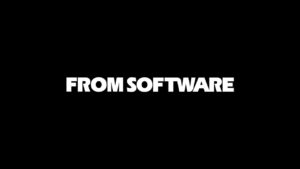 If you don't know who From Software are, I'll fill ya in. They make beautiful games such as Bloodborne, the Dark Souls trilogy, and Demon's Souls. Ever since AGDQ, I've been watching some new streamers speedrunning some of these titles. It is both amazing to see them destroy the game day after day as well as maddening, because I know I'll never have the skills they possess.
It is no secret that From Software is working on another game. They have stated that it will not be another Dark Souls game. Speculation is that there might be a Bloodborne II on the horizon. Some also theorize that the next game from them will be a completely new IP. The hype for a new game is real, but nobody outside of a select few streamers, of whom have signed an NDA, really know what this next game will be.
For me, I am really hoping we see From Software venture into some new territory. A Wild West themed game would be pretty sweet. I also think they would make a great sci-fi style game. I mean, the worlds they have already crafted prove that they could easily make for some great space monster battles. I also think they would do well with some sort of samurai style game. Nioh was decent, but I think From Software could take that genre to a new level.
Yet here we sit. Patiently waiting to see what this new game will be. I'm excited as I believe From Software will do a great job with whatever this new game ends up being. Though, I am also really hoping we get a Bloodborne II, cuz the first one was one of the best games they have made. Maybe at E3 we could even get a teaser. Anything? PLEASE!